120 YEARS ON THE FREMANTLE WATERFRONT
A long history of exceptional service to Shipping in Western Australia
Do you have a vessel that needs our help?
Unmatched Experience
The capabilities of the Fremantle Foundry and Engineering Co. (FFE) have been developed over 120 years in the shipping repair industry, and are underpinned by our ongoing commitment to the development of local skills.
Founded in 1902 FFE is the most experienced and versatile maritime maintenance specialist in WA, providing comprehensive expert services in Propulsion, Subsystems, Rigging, NATA Testing, and Welding & Fabrication.
Our exclusive partnerships give us priority access to major global supply chains of parts and machinery, and our team of more than 30 full-time mechanical fitters, boilermakers, coded- welders, and testing technicians operate out of our DNV-approved Workshop ideally located within the Australian Marine Complex (AMC). Utilising the world class Common User Facility (CUF), FFE is able to deliver reliable and responsive solutions locally, minimising delays in sailing, in addition to being able to deliver expert onsite services to most locations around Australia and New Zealand.
Maintaining a Continuous Improvement program that is supported by our Integrated Management System, we monitor our operational practices to ensure they remain current to industry standards, relevant to our customer base, and put the safety of our workforce first.
Operating for more than a century we have built lasting relationships through maintaining approachable, one-to-one service, straightforward communication and honest value for quality work.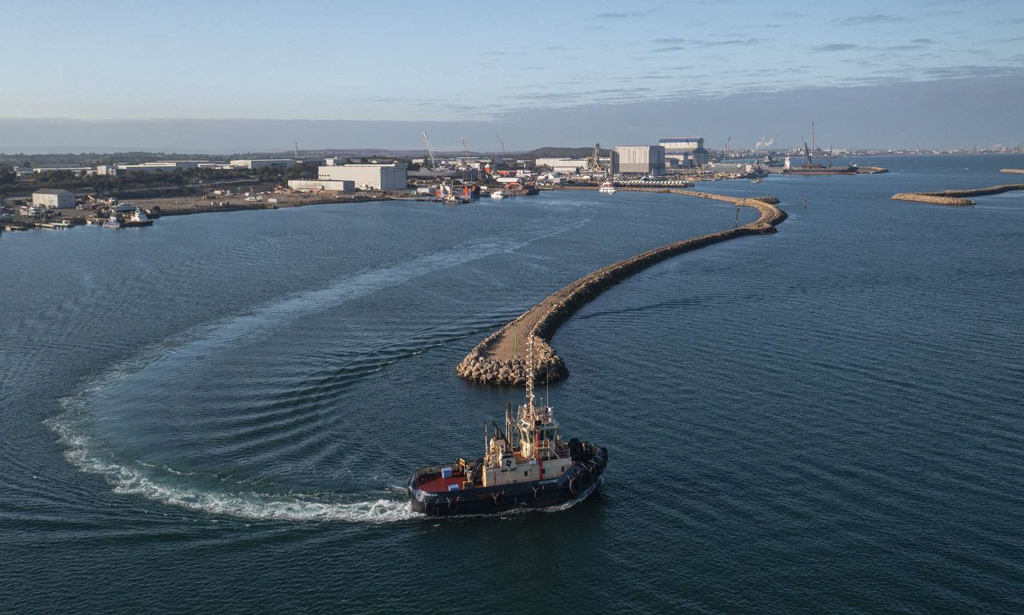 An Accredited Integrated Management System
FFE has an accredited and comprehensive Integrated Management System (IMS) comprising Quality, Health, Safety and Environment, and Information Security. Our services are supported by a NATA Testing facility, and a DNV- approved Workshop. Our IMS supports our people, our values, and our business objectives, and ensures we conform to and comply with the Standards and Regulatory requirements of our Industry, our partners, and Government. Our accreditations include;
ISO 9001:2015 for Quality Management Systems

ISO 45001:2018 for Occupational Health and Safety Management Systems

ISO 14001:2015 for Environmental Management Systems

ISO 27001:2013 for Information Security Management Systems.
The scope of our accreditations covers the provision of services to repair and overhaul marine propulsion, marine machinery and other equipment, including ship hulls, appendages, and fittings.
FFE is also certified to ISO/IEC 17025 General Requirements for the Competence of Testing and Calibration Laboratories, with our facility accredited for conducting the tests shown on our Scope of Accreditation issued by NATA.
In addition to this our Welding and Fabrication Workshop is DNV Approved to DNV-CP-0352 – Approval of Manufacturers – Manufacture of Welded Products – Welding Workshop.
Our Quality Team is also in the process of achieving DISP Membership (Defence Industry SecurityProgram) with the Department of Defence. Once achieved, this critical component of our IMS will strengthen our capabilities, our reputation as one of the best in the business, and position us well for future growth.
An Unrivalled History of Exceptional Service
The Fremantle Foundry and Engineering Company is one of the oldest family owned businesses in Western Australia. Established on the Fremantle waterfront in 1902, FFE has operated uninterrupted for 120 years and seen sustained growth through the many upheavals of the 20th century.
Fremantle Jetty c. 1894
Fremantle Harbour c1905
By the early 2000's we had outgrown the capacity of our inner-city Fremantle premises and developed our own, purpose-built facility in the support precinct of the Australian Marine Complex (AMC) in Henderson, Western Australia, relocating operations there in 2016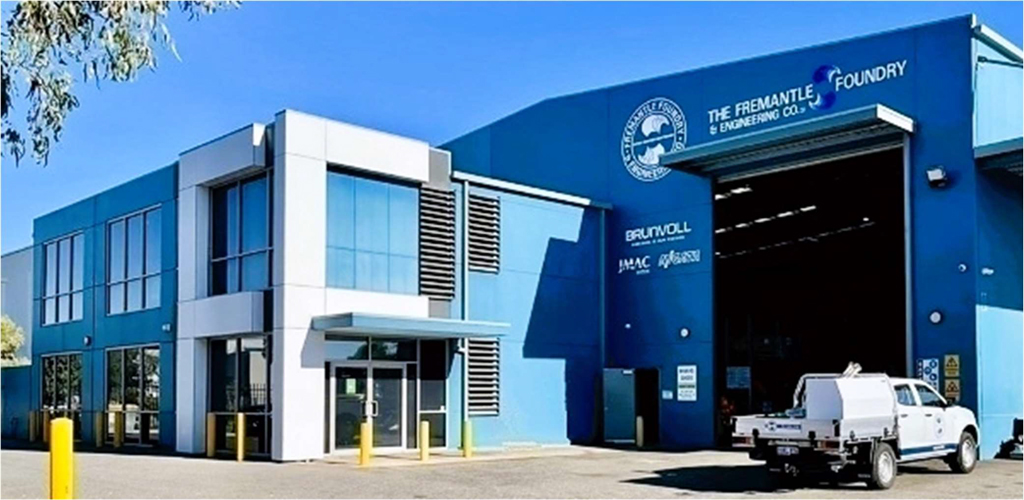 Our purpose built facility within the AMC, Henderson, 2022
Our 120-year heritage of quality workmanship is a standard we take pride in maintaining. Every tradesperson on our team knows that for us, near enough has never been good enough and if it needs doing, it gets done. It's why so many clients trust their valuable assets to us.
c.1920
The Fremantle Foundry and Engineering Company Ltd was established by James Chalmers (third from left) on South Terrace, Fremantle in 1902, and moved to Beach Street (pictured here) in 1907. From left: Horace Rickards, Manager; Amy Baguley, employee; James Chalmers, Engineer / Foreman; Francis Stokes, Accountant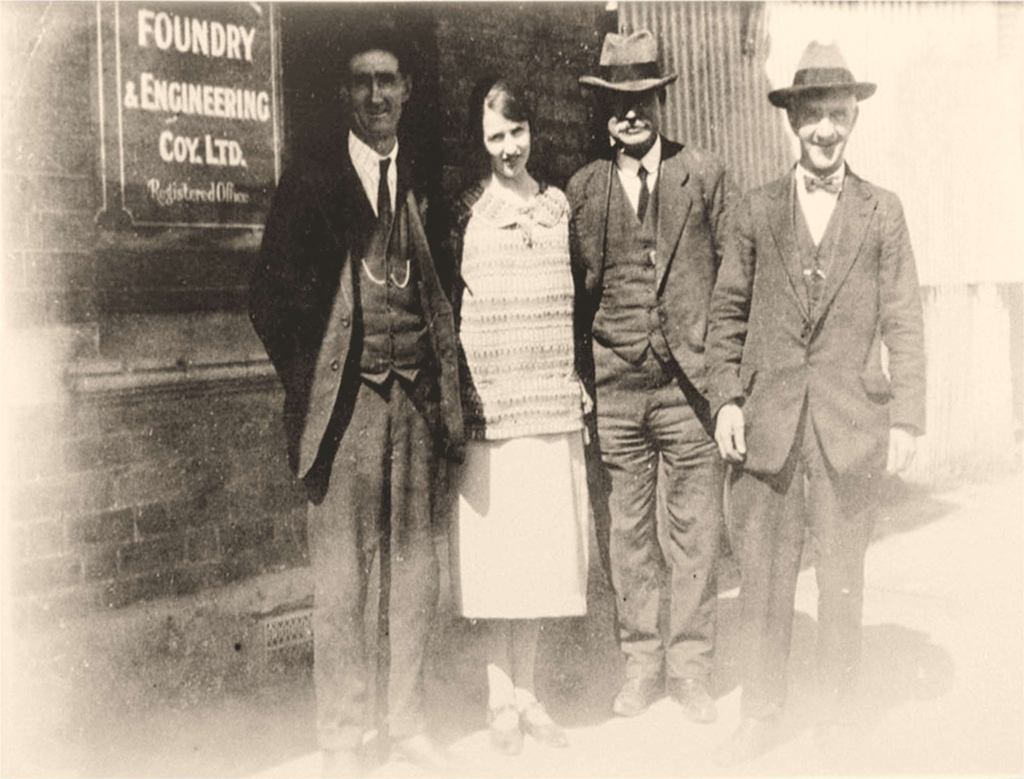 c.1930
The Fremantle Foundry and Engineering Company Ltd Beach Street premises c.1930s.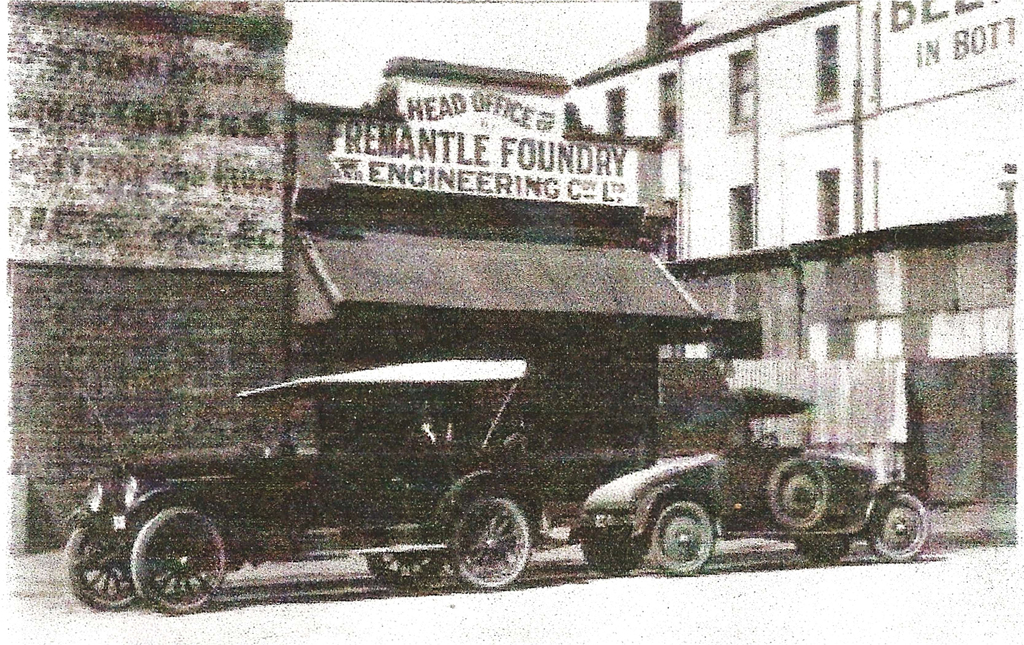 1947
The premises of the Fremantle Foundry and Engineering Company, Beach Street Fremantle. The Bedford utility in the doorway belonged to Horace (Harry) Rickards, the long-time manager of the company.
1955
A new 3 ton rudder – cast by the Fremantle Foundry and Engineering Works – is lowered into the water beside the Japanese whaler Fumi Maru No 7, by the Fremantle Harbour Trusts (later Fremantle Ports) mobile crane. The 300 ton ship had previously lost its rudder on expedition in the Antarctic when a whale crashed into her stern.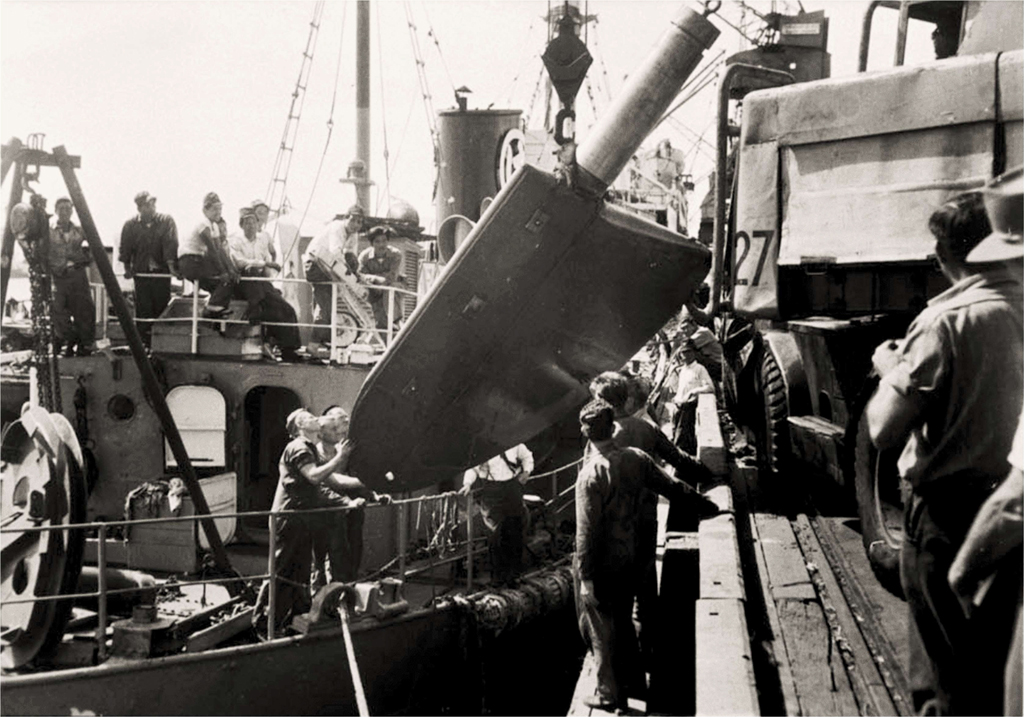 2000
A view of the Fremantle Foundry and Engineering Company from the ocean liner Oriana, berthed at Victoria Quay. The Foundry is in the centre. At left was the Foreman's Office and Drawing Office (1961). Behind, in 1996, the Machine Fitting Shop was extended, and new offices were built in Queen Victoria Street.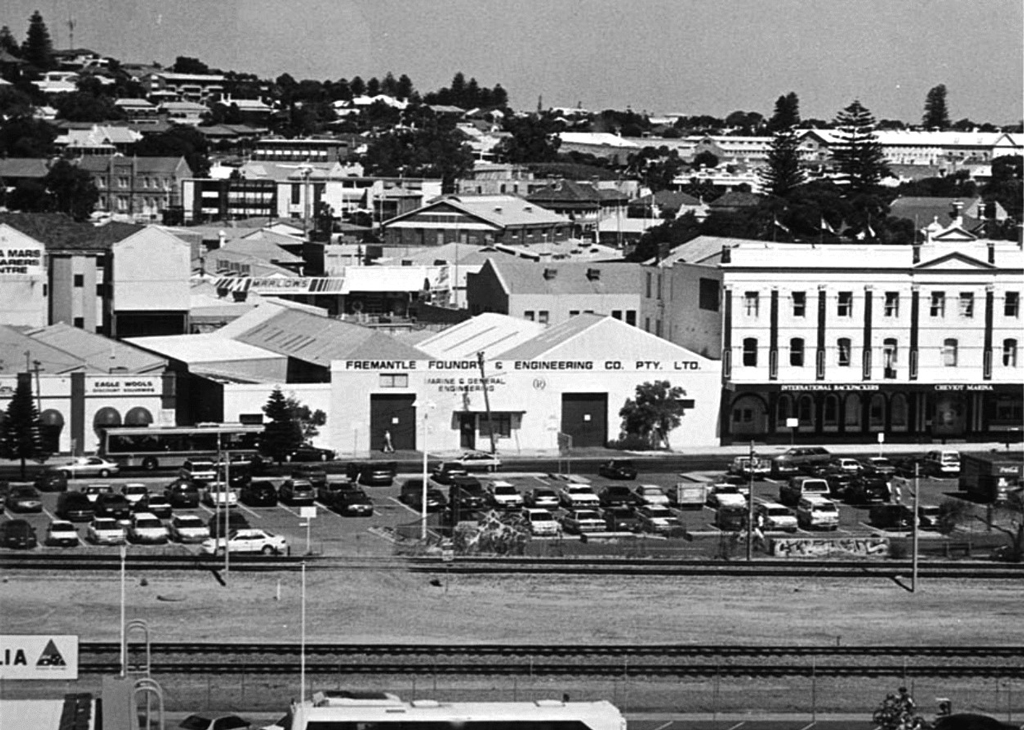 Custodians of a 120 Year Legacy
Having a legacy as the first choice provider for premier maritime maintenance in WA for 120 years, our future goal is to ensure this legacy is continued for at least the next 100 years.
In the second half of 2021 FFEs Senior Leadership Team made the decision to assemble an advisory board to assist moving the company forward strategically and ensuring adequate structures are in place to support the Operational and Corporate arms of the business.
Part of that strategy is finding the right people for our business, people who have the same values, vision and motivation to secure the future of The Fremantle Foundry and Engineering Co.
Our strategic plan for the future takes into consideration our operating and regulatory environments, sound and transparent financial planning and management, strong and focused leadership, resourcing, and positioning of FFE's capabilities and offering for sustained growth.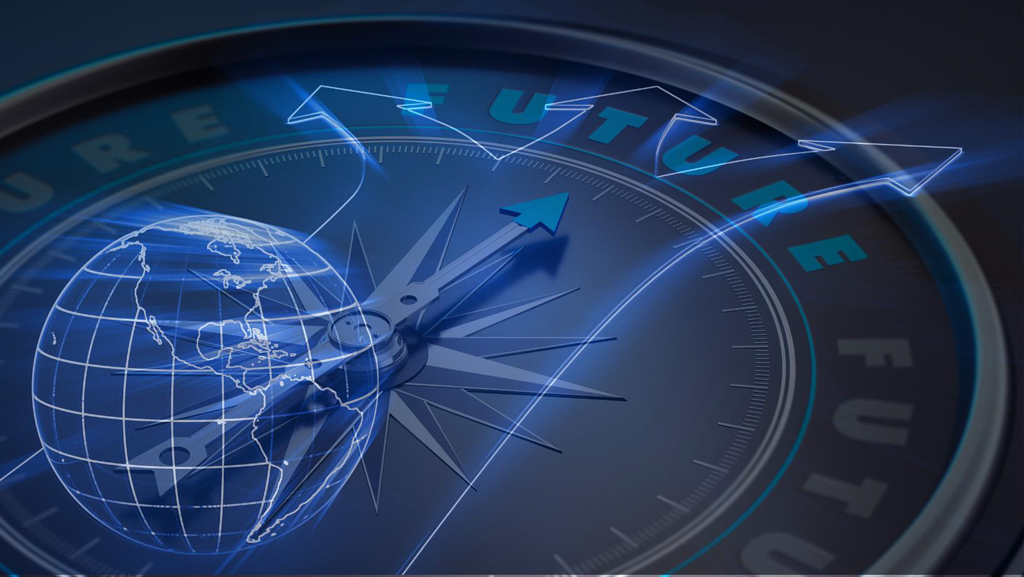 Our Greatest Asset
FFE's people are our greatest asset, and many of our staff have been with our company for 25 years or more, starting as apprentices and developing into experts in their field and leaders within the business.
We encourage professional and personal development, and foster a culture of collaboration, shared knowledge, and a "team first" philosophy.
FFE believes in supporting our staff to be the best they can be in all aspects of life and we strive to provide a healthy work – life balance in pursuit of this. Additional support is available to our staff through FFEs free and confidential Employee Assistance Program if they are facing challenges at home or at work, and this is also available to their immediate family should they need it.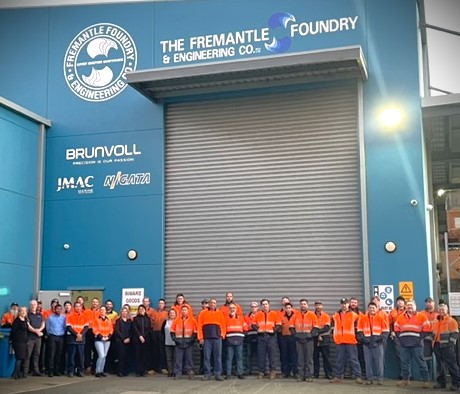 Managing Director Linda Everard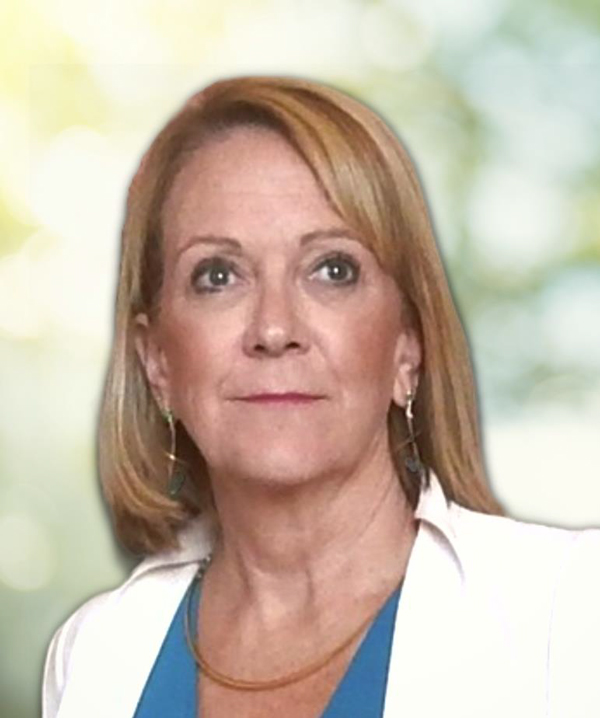 Linda Everard is FFE's Managing Director and the Great Granddaughter of James Chalmers, the Company's founder.
Linda has worked in the business for almost 20 years and in 2021 took over from her brother Alex, who retired after managing the business for more than 30 years.
Linda is also FFE's first female leader, breaking new ground in what is a traditionally male dominated industry.
Passionate about her family's legacy and the future of the business, Linda is focused on ensuring FFE is well placed to remain competitive and relevant long after her tenure at the head of the Company is over.
Linda has wasted no time in setting up a Senior Leadership Group who have been tasked with identifying the areas of the business set for growth, implementing systems and procedures robust enough to support that growth, and establishing a clear Strategic Plan that will direct that growth well into the future.
Safety Before Everything Else
Our goal is to have zero workplace accidents or injuries, and for everyone who works with us, ie employees, contractors, partners, to return home to their loved ones whole and healthy every day.
FFE is committed to maintaining a safe work environment for all and has implemented systems and controls that inform our approach to every task we undertake, from staff and contractor Safety Inductions, through to hazard identification and reporting, as well as the Take 5 for Safety initiative, and JHEA for all new jobs.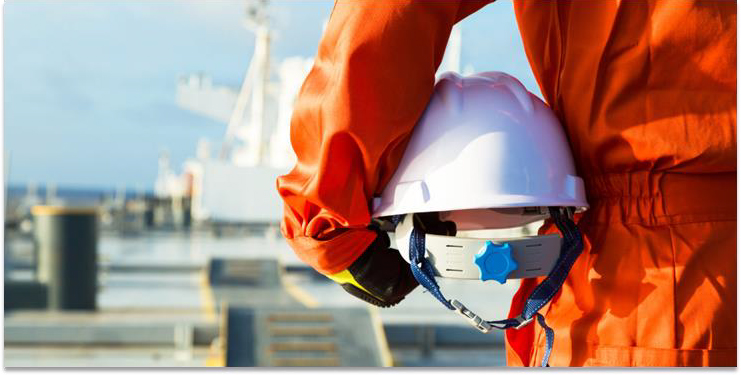 Our commitment to safety at work is supported by our ISO Accreditations of 45001:2018 for OHS Management Systems and 14001:2015 for Environmental Management Systems, and fosters a Workplace culture of Safety First, where our workforce are empowered to use their Stop Work Authority in any situation where the lives and safety of themselves or others are at risk.
Further supporting this commitment are our 10 Lifesaving Rules created to remind everyone of the 10 most critical actions to remaining safe at work. They are;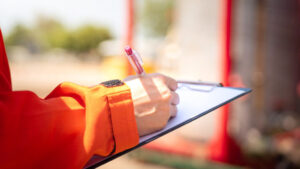 Being Fit for Work
Staying out of the line of fire
Having the necessary Licensing & Tickets
Ensuring the correct Controls & Approvals are in Place
Stop Work Authority
Energy Sources Isolated
Safe Lifting Operations
Safe Work at Heights
Safe Confined Space Entry
Safe Driving
Trusted Partners
FFE is a trusted partner of some of the world's most respected global operators within the commercial and defence maritime industries. Our expertise in the maintenance of propulsion and positioning systems in sea vessels has positioned us as the sole agent in Australia and New Zealand for Brunvoll NO, and the preferred partner of JMAC in servicing Niigata systems. FFE also partner with AU Defence prime contractors such as BAE and NSM in providing maintenance services and repairs for navy vessels. If you are looking for a partner to support your work within the maritime maintenance industry get in touch and let us know how we can help. Here are just some of our partners …